CMCF founder, Dr. Stefan Wilk, structured and implemented the foundation's work based on a heavy reliance upon volunteers both in United States and in participating countries such as Poland, Ukraine and other Eastern European countries.  Volunteers are the key to the success of the operation, program development and fundraising efforts.
The organization work of CMCF is divided as follows:
Managing various country pediatric programs
Developing new pediatric training programs with international medical universities/pediatric hospitals
Supporting Fellows in participating countries with housing, social activities,and travel arrangements
Expanding financial resources through investments
Creating and managing fundraising events
Supporting on-going administrative functions
Developing donor base
You can support the volunteer efforts of the CMCF organization by contacting: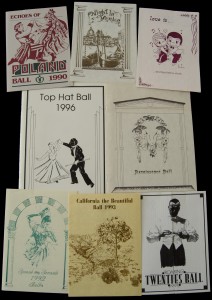 The CMCF Board of Directors and Trustees acknowledges all of the hundreds of past volunteers for their hard work, long term dedication and hundreds of hours spent on the fundraising efforts to secure and create the necessary financial base to support the Fellowships for doctors who return to their native country and continue to improve the delivery of critical pediatric care to very sick infants and children.
Special recognition tribute is made to the Current and Past Program Development- Fundraising Contributors.  Some of the Key contributors include:
Dr. Jolanta Cholon and the East Coast Committee for creating and managing many successful cultural events in New York and New Jersey with the support of many Polish-American Volunteers.  These fundraising events supported Doctors with Fellowships, housing and travel.  Dr. Cholon also managed the development of new professional relationships with East Coast medical centers and universities such as Columbia Presbyterian and  others.  She also worked tirelessly in developing the Oncology Training program in Poland.
Jolanta Walczyk, CMCF Board member has worked tirelessly for many years to develop the Ukrainian Pediatric Program through weekly teleconferences, many visits and meetings in Ukraine to market the Fellowship opportunities, build strong medical university relationships and facilitate CMCF and Ukraine administrative relationship.
Mr. Zbigniew Szumanski and his daughter, and long-term CMCF Board Member, Marta Szumanski, were instrumental in creating beautiful gala fundraiser themes, invitations, program books and decorations for the majority of CMCF's fundraising efforts in the Los Angeles area over the past decades.

In addition to many years of very active board involvement, including as Treasurer, Marta played a key role in ensuring that Fellows' stays in the Los Angeles area were enriched with social and cultural activities during their hours away from training.  She both hosted visiting Fellows in her home, as well as arranged for housing.

Fundraising Committee Chairs, co-chairs and members who helped with decorations, soliciting sponsors, advertisement for program books and encouraging friends, business associates and family members to support these events. Special recognition is given to Zocia Adamowicz, Mrs. and Mrs. Henryk Cybulski, Barbara Martinoff and many others.
Volunteer Interest
"*" indicates required fields