Donate Now to Children's Medical Care Foundation (CMCF)
"Building International Medical Bridges"
When you donate to CMCF you support equal access to the best medical care available for infants and children around the world. Your contribution will continually improve the delivery of advanced pediatric medical programs to save the lives of critically ill infants and children, worldwide.
WHY GIVE TO Children's Medical Care Foundation
When we lose a child, their dreams and contributions are not realized in the world…Each infant and child deserves the "Gift of Life".
CMCF supports access to the most advanced pediatric medical care to transcend borders to reach the most vulnerable.
Every doctor trained through a CMCF pediatric fellowship program will teach other doctors in their medical facility new pediatric care techniques. Knowledge is shared exponentially with impact on infants and children increased thousand fold.
CMCF's "International Medical Bridges" philosophy helps build ongoing individual professional and institutional relationships that support delivery of up to date pediatric care and research.
CMCF supports physician participation in international pediatric conferences and symposiums.
Of every $1.00 received, CMCF spends 92 cents directly on pediatric fellowship programs.
CMCF is a 501 c(3) tax exempt organization. All donations are tax-deductible.
Cost of Fellowship includes basic travel expenses and cost of pediatric seminars and or conferences.
DESIGNATE YOUR DONATION FOR A SPECIFIC PEDIATRIC PROGRAM (Optional)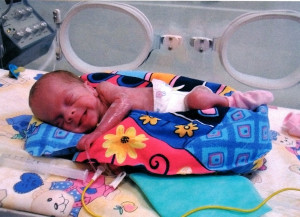 Polish Pediatric Program

Ukrainian Pediatric Program

Baltic Pediatric Program

International Medical Fellowship Program

Medical Journals and Medical Textbooks

Lviv City Children's Clinical Hospital Capital Campaign (Read More)

Other
Your donation in any amount will provide reliable support to save the lives of many infants and children suffering from sickness and life-threatening illnesses.
One Fellowship for a Pediatric Doctor for one month (ranges between $1,200-$2,000)

One Fellowship to attend an International Pediatric Conference, Seminar and/or Symposium (ranges between $250 – $1,000)

One annual subscription of a Medical Journal (ranges between $380 – $450)
THANK YOU FOR YOUR GENEROUS SUPPORT