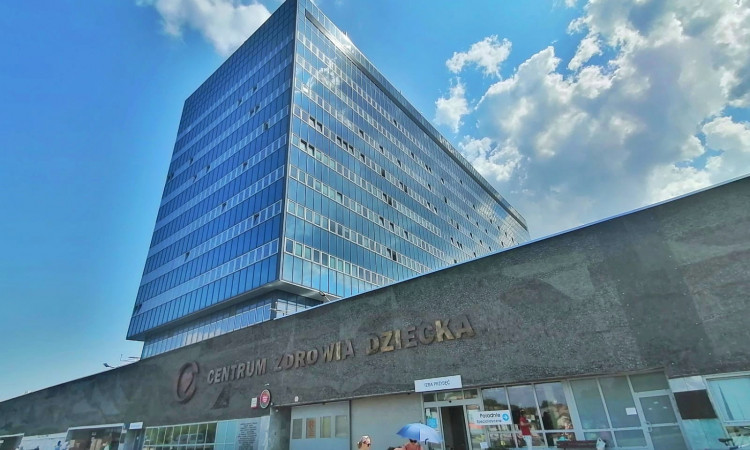 The President and Vice President of the Children's Medical Care Foundation met recently with the Marek Migdal, MD, PhD, Director of the Children's Memorial Health Institute, one of Europe's largest pediatric hospitals, to discuss a new form of training collaboration which would see CMCF coordinating group supplemental specialized medical trainings at the facility's vast medical campus in Warsaw, Poland.
The institute, also known as Instytut Pomnik Centrum Zdrowia Dziecka, or IPCZD, serves as both a scientific institute and a highly specialized children's hospital treating children from throughout the country, as well as a large number of pediatric oncology patients currently being transferred there from Ukraine.
Among the many specialties for which IPCZD is renowned is organ transplantation. Its transplantation center is one of the largest in the world and has conducted many pioneering surgeries dating back to 1990 when it conducted the first liver transplant in Poland. Since then its physicians have also performed Poland's first combined kidney and liver transplant, its first simultaneous transplant of the liver, small intestine, duodenum and pancreas and its first intestine transplant.
The training relationship between these two entities dates back to the foundation's earliest days, when CMCF arranged for a fellowship at the UCLA School of Medicine for one of IPCZD's pediatric surgeons and the co-founder of the foundation, itself, Prof. Zygmunt Kalicinski. Since that time, seventeen other IPCZD physicians have benefited from similar such observership trainings at leading American medical institutions, including Harvard Medical School, Columbia University Medical Center, the University of Nebraska Medical Center, and Boston Children's Hospital. 
In fact, one of those pioneering fellowship recipients, the son of Zygmunt, Prof. Piotr Kalicinski, went on to establish and now head IPCZD's transplantation center. Prof. Kalicinski has distinguished himself as one of the world's leading pediatric transplant surgeons.
Particularly important to the training partnership is IPCZD's state-of-the-art surgery simulation center where trainees can practice on special medical mannequins.  
Whereas the model in the foundation's early years was to arrange for individual physicians to travel to often quite distant medical centers for stays of six weeks and longer, this new training partnership will involve entire medical teams for briefer periods of time. 
Along with being much more cost effective, this approach holds the potential to enable much more rapid improvements to health care standards and hospital treatment capacity, as every member of a visiting department's treatment team will be able to observe how the host medical department, selected for its efficiency, manages patient flow and conducts caregiving operations.